Milling

CAD/CAM

We integrate your DXF, DWG, EPS and AI data into our CAM-system or do the programming according to your drawings. With our new CNC machine center we can process plastics, composite materials, aluminium and even wood up to a max. size of 3.050 x 2.050 mm.
We also assume the entire product development and construction.

Conventional method

Turning
Laser cutting
Cutting
Adhesive technology

When applying adhesive technology we can refer to a long-term experience accumulated over the past 30 years.

Heat lamination technology

Embedding custom-made parts in PLEXIGLAS® provides a high-quality method for exhibiting and presenting while protecting valuable pieces against UV radiation and weather influence. The patented technology laminates acrylic sheets together without the use of adhesion. The two PLEXIGLAS® sheets are warmed-up and the object is embedded in-between the sheets which are then homogeneously fused to one single brilliant transparent piece.

Bending (linear edging to up to 3,000 mm in length)
Thermoforming

We can manufacture 3-D objects of any shape with vaccum-thermoforming.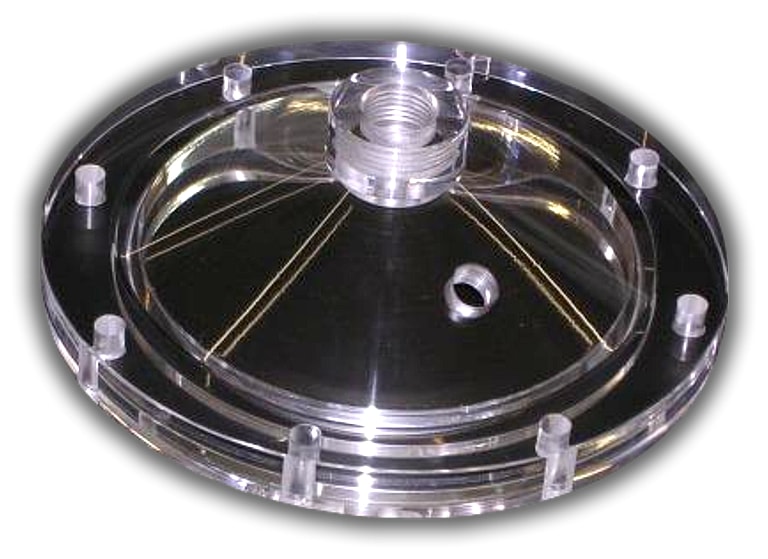 Using injection moulding technology, together with technical plastics and computer controlled high-tech machines allow for a fast and economic production of almost any kind of plastic article.
The wide range of plastics and the combination of different materials offer various design options and a lot of individuality in the planning process.
We will be pleased to support you in these matters and put your creative ideas into practice!
Having our own in-house designers, interior architects, architects, graphic designers and design engineers enables us to offer our clients a full service solution: we provide master plans for any area including interior fitting, shop fitting and the construction of exhibition booths. Our team also offers PLEXIGLAS®-roofing, coverings of machines, labels, signs, led light boxes and many more things that are made out of PLEXIGLAS®, other plastics and even wood and metal.